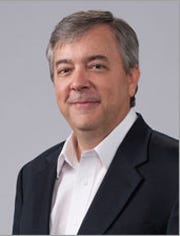 Jack Caldwell, born and raised in the Bayou County of Louisiana, is an author, amateur historian, professional economic development consultant, playwright, and like many Cajuns, a darn good cook.
His nickname — The Cajun Cheesehead — came from his devotion to his two favorite NFL teams: the New Orleans Saints and the Green Bay Packers. (Every now and then, Jack has to play the DVD again to make sure the Saints really won in 2010.)
Mr. Caldwell has been an amateur history buff and a fan of Jane Austen for many years. His novels with Sourcebooks are PEMBERLEY RANCH and THE THREE COLONELS.
When not writing or traveling with his wife, Barbara, he attempts to play golf. A devout convert to Roman Catholicism, Jack is married with three grown sons.
Mr. Caldwells blog postings — The Cajun Cheesehead Chronicles — appear regularly at Austen Variations.