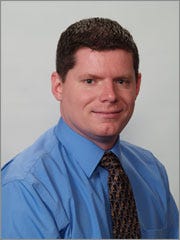 Dr. Patrick B. McGrath is the Director of the OCD and Related Anxiety Disorders Program at Alexian Brothers Behavioral Health Hospital in Hoffman Estates, Illinois. In addition to his clinical
work, he is also working with neurologists and psychologists
specializing in brain imaging to research how OCD works in the brain. He lives in Aurora, Illinois.