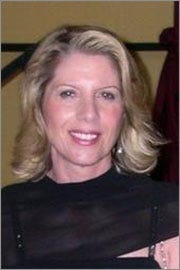 R Stephanie Good Attorney at Law
R. Stephanie Good received a BA in Political Science from the State University of New York at Stony Brook where she graduated Summa Cum Laude with the distinction of being initiated into Phi Beta Kappa. She continued her education at Hofstra University School of Law in New York where she earned a Juris Doctor degree and became the first recipient of the prestigious David Kadane Public Interest Fellowship. Stephanie later returned to Hofstra Law and earned an LLM (Master's Degree) in International Law. She is currently licensed to practice law in the State of New York and in the Southern and Eastern Districts of New York and she has devoted substantial time to pro bono work. She has also volunteered as a court-appointed special advocate for children in foster care and an emergency room companion for victims of rape and domestic violence.

Stephanie is a published author, having written Law School 101 and Exposed: The Harrowing Story of a Mother's Undercover Work with the FBI to Save Children from Internet Sex Predators. Exposed chronicles Stephanie's exciting work to identify and prosecute Internet child sex predators. Currently, CBS News is filming a documentary on Stephanie's work with the FBI to be aired on Women's Entertainment Network (WE TV) in the Spring of 2008. Currently, Stephanie is under contract to author a revised version of Law School 101, due out in 2008.

In addition to Stephanie's own books, she co-authored the New York Times Best Seller Aruba: The Tragic Untold Story of Natalee Holloway and Corruption in Paradise, and A Rush to Injustice: How Power, Prejudice, Racism, and Political Correctness Overshadowed Truth and Justice in the Duke Lacrosse Rape Case.

Stephanie has also written several papers involving environmental law, including International Emissions Trading Schemes, Carbon Sinks As Defined in the Kyoto Protocol, and Dioxin Contamination in the Indoor Setting. She is also recognized in several law journals, including the Kentucky Law Journal and the American Political Science Review for her extensive contributions to research projects involving the confirmation process for United States Supreme Court Justices.

In addition, Stephanie has co-produced several major news segments for Extra, 20/20, 60 Minutes, Good Morning America, and Prime-Time Live in association with SilverCreek Entertainment.