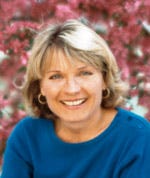 Trained as a journalist, Susan Skog has written about humanitarians and their projects for 20 years. The author of five nonfiction books, including Peace in Our Lifetime and Embracing Our Essence, her work has also appeared in many leading magazines and newspapers including The New York Times, Newsday, Family Circle, Prevention, Good Housekeeping and AARP magazine.

Skog has worked with and volunteered for BeadforLife, which supports Ugandan women, many of whom are HIV-positive refugees. She is a former manager at Engineers Without Borders-USA, which helps developing world communities realize clean water, energy, and sanitation.

A public speaker, Skog has presented at organizations and conferences around the country. She and her family live in Fort Collins, Colorado.