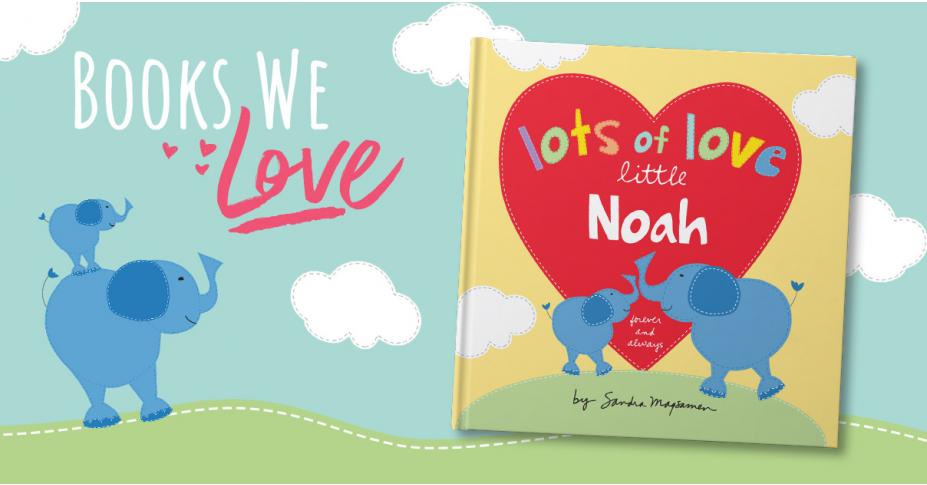 Books We Love: Lots of Love Little You
More than all the stars in the sky, more than a dog loves a bone—your love for your child has no limits! That's the message in our latest book, Lots of Love Little You by Sandra Magsamen.
Sandra's books have a way of bringing grown-ups and kids together. Lots of Love Little You continues that tradition by celebrating how much adults cherish their children. Share it with little ones who need a reminder of just how special they are to you!
Favorite quote:
I love you so much, my precious little one.
You are a light in my life, like the moon and the sun.

Perfect for:
Baby showers, Valentine's Day, Mother's Day, Father's Day
What makes this book special?
In addition to personalizing this sweet book with your child's name and a dedication message, you can include up to SEVEN different photos! You can capture favorite memories from the past year or watch your little one grow from page to page.
About the author
Sandra is a bestselling author, artist, art therapist, and mother. Her stories remind us to experience each day with more heart, meaning, and joy.
You can spot a Sandra book on the shelf by its bright colors and adorable illustrations. Each story is brimming with positivity, just like Sandra! When she visits our office, her cheerfulness is infectious. Her warmth in person comes across in print as her books consistently make our readers a little emotional–in a good way, of course.
Customers share their favorite Sandra books
| | |
| --- | --- |
| | "This particular book is so great. It will be used to inspire my little girl to dream big and know that nothing is out of her reach!" |
| | "We personalized this book for my 3 year old son & he loves it! It is so sweet, it's perfect for his age & after reading it a couple times to him, he loves reading it to us now." |
| | "I adore this book. I bought if right after my son was born, and it was so perfect I could hardly read it without tears. It is a perfect gift for a new, or soon-to-be mom to read to their child." |