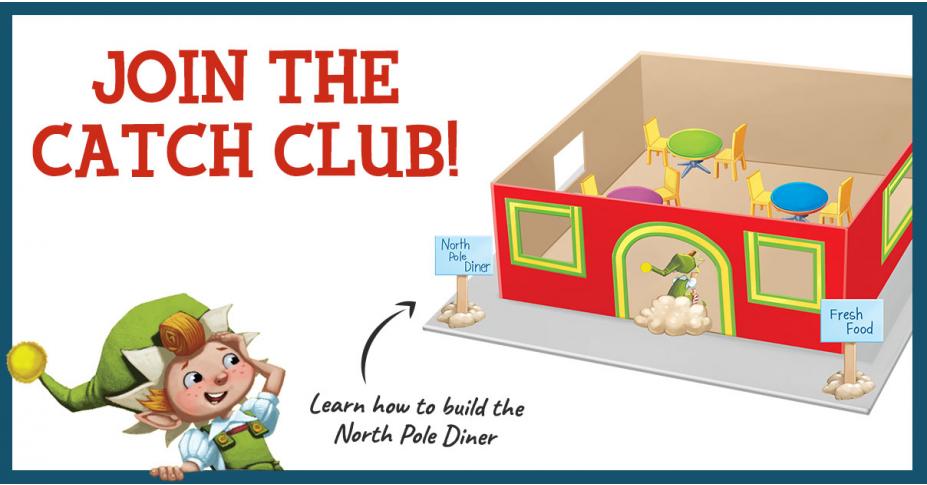 Build Your Own Elf Trap: The North Pole Diner
Elves have a lot of tricks up their tiny red sleeves. If The Gingersnap 400 didn't help you catch one, we've got another idea. Everyone in Santa's workshop loves the tasty treats on the North Pole Diner holiday menu. Make your own decoy diner to lure the elf using paint, posters, index cards, and clay. Who knows? This could be the trap that helps you catch an elf! Share photos of your traps with us on social media using #CatchClub!