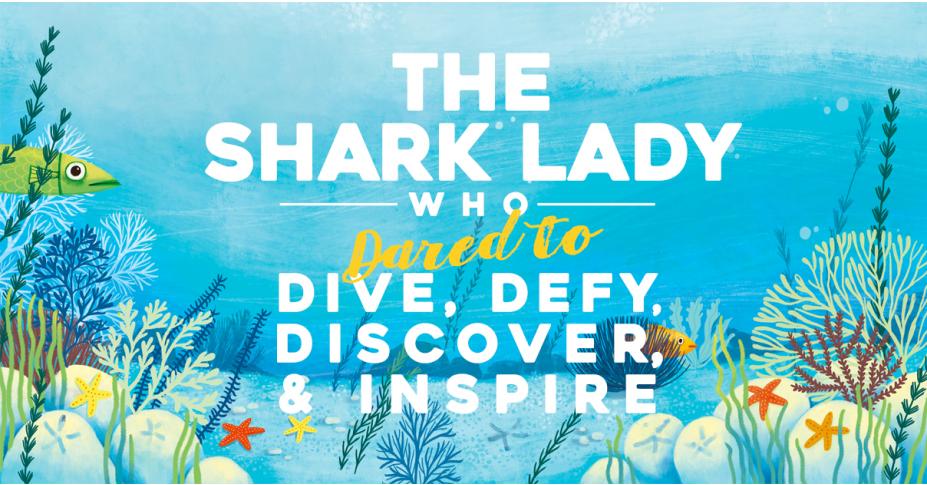 The Shark Lady Who Dared to Dive, Defy, Discover, and Inspire
We believe in the power of stories to create lifelong connections between kids and grown-ups. Whether your little one likes to snuggle up with a fairy tale or dive into a true story, books teach children about themselves and the world around them.
This month, we're recommending Shark Lady from our partners at Sourcebooks Jabberwocky. We think you and your little one will love reading this incredible story together.
Here's to more moments of laughter and learning.
—The Put Me In The Story Team
Sharks are fascinating animals—we even dedicate an entire week per year to them! Do you know a child who's as obsessed with them as Eugenie Clark? Fondly known as "Shark Lady," she was a pioneer in ocean conservation and shark research who dedicated her life to educating people about these misunderstood creatures.

You and your little shark buff can learn more about Eugenie in Shark Lady: The True Story of How Eugenie Clark Became the Ocean's Most Fearless Scientist by Jess Keating. And don't forget to download this free activity kit packed with games, recipes, and fun ideas to make the most of this extraordinary read.
If you want to impress the aspiring marine biologist in your life, start with these 5 Shark Bites, surprising facts about one of the world's most amazing predators!


1. Sharks are old—very old.
The first sharks appeared over 400 million years ago. They have survived five major extinctions, including the one that destroyed the dinosaurs!


2. Mermaid purses?
Some sharks give birth to live young. Others, like the dogfish, produce unique eggs sacs known as mermaid purses.


3. Big, small, and everything in between
There is an incredible variety of sharks. The smallest in the world is the dwarf lanternshark, at under seven inches long. The world's largest, the whale shark, measures over forty feet.


4. Dangerous monsters? No way!
There are over 400 species of sharks, and of these, only about a dozen are known to be dangerous to humans. The truth is that humans are much more dangerous to sharks. Every year, humans kill more than 100 million sharks.


5. No toothbrush here.
Sharks have impressive teeth, arranged in rows along their gums. These teeth are constantly being grown and move forward in their mouths like a conveyor belt.
Pick up your own copy of Shark Lady today!


Written by Stefani Sloma

Stefani is a Marketing Specialist with Sourcebooks Jabberwocky. As a former children's librarian, Stefani loves story time, crafting, and kids' books. When she's not at work (or at the gym), she's still usually found with a book in her hands.