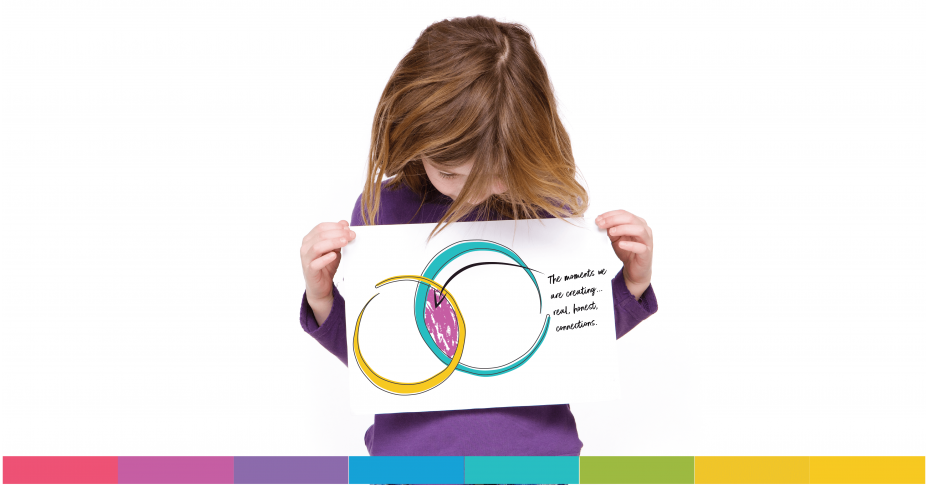 Trying Something New - Our Updated Logo!
Put Me In The Story is turning five in October. We've been honored to play a part in millions of moments in your lives. Moments of real connection. Connections between mother and son, father and daughter, grown-ups and children. Connections that build a stronger bond through laughing, learning, and reading.
Through personalization, Put Me In The Story creates extraordinary moments of connection, encouraging more story time and more precious moments for grown-ups and kids to connect, giggle, play, and feel close.
Our logo has been with us since we launched in 2013. It's seen us through so much and, while it remains true to our values and personality, it feels like the right time to try something new. Put Me In The Story has evolved so much over the past five years. We've expanded our product line, honed our mission, and made new friends along the way. In short, we've grown—and that's thanks to you.
After twelve weeks of discussions, brainstorms, sketches, concepts, and reviews, we are ready to start the next chapter at Put Me In Story. Our new logo is all about the connections that we hope to build and strengthen between children and the adults who love them. Just as we were in the very beginning, today we're excited to celebrate millions more births, holidays, birthdays, bedtimes, and special moments with you, our family.
Introducing our new logo:


Written by Tom MacDonald

Tom is the Manager of the Put Me In The Story Customer Experience Team. When Tom isn't creating for Put Me In The Story you can find him playing with his daughters, reading about all things entertainment, or working on the next home improvement project.