This year, your child's
going to get a letter they'll
never forget.
Make the holidays magical for your child with
a personalized letter from Santa Claus!
This holiday season, surprise your child with a personalized letter from the Big Man himself—Santa Claus!
Every year, thousands of kids send letters to the North Pole, letting Santa know what they hope to find under the tree on Christmas morning. What if, this year, Saint Nick wrote them back?
Available for one child, two children, or a group of kids, this personalized letter can be printed at home or mailed from the North Pole!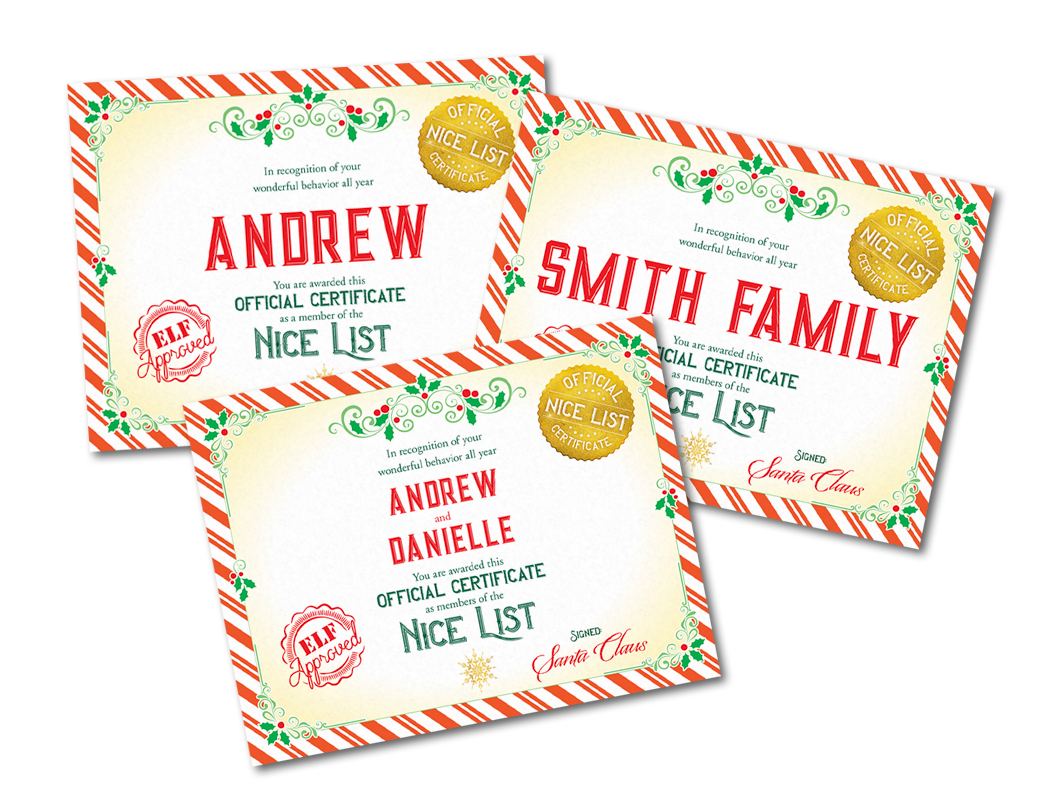 Dear Santa, Let me explain…
Parker knows he's not perfect. So instead of sugarcoating his not-so-nice behavior from the past year, he writes an honest letter to Santa.
It's not easy being a kid. There are so many rules! But I'm doing the best I can. So here's my Christmas list in case you think it's still okay to bring me something…
Find out what happens when Santa reads Parker's heartfelt message. This charming story about being true to yourself—flaws and all—is sure to become a new holiday tradition in your family.