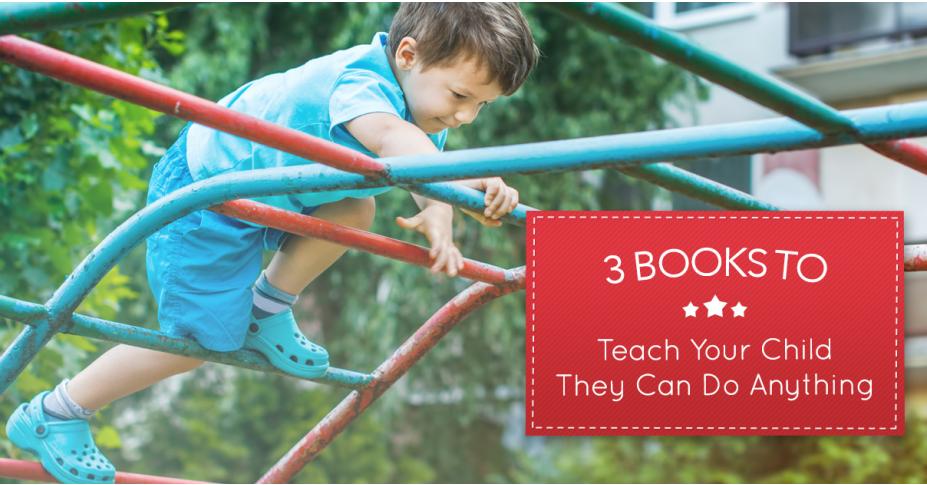 ​3 Books to Teach Your Child They Can Do Anything
We all wish we could be there in every single moment of our child's life; to protect them, to guide them, to help them reach their goals, but part of being a parent is giving your child the tools and the confidence to achieve their dreams on their own.

March is Women's History Month and at Put Me In The Story, we're celebrating our very own women authors, including Lisa Tawn Bergren, Laura Duksta, Jennifer Fosberry, Sandra Magsamen, Marianne Richmond, Nancy Tillman, and Kristi Yamaguchi.
Women's History Month is a time to recognize the contributions of great dreamers. It's also a time to remember that we all are capable of achieving our dreams. Every person who has accomplished something incredible started right where your little one is now: full of potential and eager to get started!
Let your child know they are worthy of their biggest, wildest dreams. Remind them that they are loved and that they have you, their support system, with them always. What better way than with books that show them all the amazing things that they can be?
3 Books That Teach Your Child They Can Do Anything:
1 - Dream Big, Little Pig! by Kristi Yamaguchi
Kristi Yamaguchi is an ice-skating Olympic gold medalist and world champion who knows how to make dreams come true. Through her picture book debut, Kristi inspires children of all ages to dream big! 2 – My Name Is Not Isabella / My Name Is Not Alexander by Jennifer Fosberry
In these New York Times bestselling children's books, your child can turn into imaginative Isabella or Alexander and explore outstanding men and women who have changed history!
This personalized and heartwarming story will empower your child to embrace their unique personality and dream without limits. 3 – YOU! by Sandra Magsamen
Inspire your little one in a big way! This personalized edition of You! encourages children to explore all that life has to offer! . . . . . .
We asked our colleagues what they wish for their daughters and young women everywhere and we were blown away by the messages we received. The first set of responses can be found in our previous blog post. Here are even more responses to our question:
What do you wish for young girls everywhere?
"I wish for a world in which boy/girl distinctions disappear. I was once babysitting for my neighbor, a five-year-old girl named Juliana. The first time she came into my room, she looked at the comic books hanging on my walls and asked, 'Why do have those? Those are for boys.'" I was hurt that she thought that mattered, and explained I had them because I liked reading them, and it didn't matter for whom they were intended. She shrugged, but looked at me as though I were being silly, as if joking that you can wear pants on your arms.
I wish for a world in which any gender can do anything they like without societal scorn, and we're all a little more open to letting people do whatever they want with their own lives. That's a world in which I would feel comfortable raising children." —Eliza
"I have always loved this piece from a commencement speech given by Nora Ephron. 'Whatever you choose, however many roads you travel, I hope that you choose not to be a lady. I hope you will find some way to break the rules and make a little trouble out there. And I also hope that you will choose to make some of that trouble on behalf of women.'" —Steve
"I wish that my daughter not give up on her dreams, to always put her best foot forward and be as bold as she can be. I'd want her to always keep in mind that she plays a pivotal role in this world, to be true to herself and not discouraged. To let her know that there are times that she will fail but those are the times that we pick ourselves back up and learn from our mistakes. It is through those mistakes that we become successful." —Tiana
"To live a happy and full life where there are no limits to what they can accomplish." —Sean
"I wish for young women everywhere to recognize their own power, both as individuals and as a global force. It took me a long time to realize that when others told me I was being too much or too little of something (too smart, too driven; not skinny enough, not aggressive enough), it was not a reflection of what I was doing—it meant they felt threatened. They said these things to make me feel bad because they felt inadequate. Be yourself. Don't apologize for your strengths. Our world needs them now more than ever!" —Stephany
"I hope that my daughter has the opportunity to pursue her intellectual curiosity to achieve scientific breakthroughs that improve the health and quality of life for all people." —James
"I wish for my niece and for young women everywhere, whoever they are, whatever their spiritual journey, and whomever they love, to live in a world ruled by love not fear, free from hunger and violence, with abundant opportunities to develop and share their gifts and their wisdom, and get compensated for their contributions with justice and equity." —Susie
"I wish for my happy, eager granddaughter and all young women to be strong and empowered in these finally-changing industries that are no longer male-dominant!" —Lin
"My hope for my two daughters is simply this: that they don't define their own self-worth by the opinions of others (be it other women, media, men, other cultures). Rather I wish for them to grow up foundationally confident and assured of who they are and what they can be based on the expectations they create for themselves." —Brad
"I wish for every level of government to reflect the population. As Jeannette Rankin said, 'We're half the people; we should be half the Congress.'" —Molly
"To go for her dreams and realize them without fear of discrimination because of her gender…equal treatment in all areas and will never let her settle for less because she's a woman." —Ray