ROUTINES TO TRY
"First thing is to establish a routine and keep it that way every night," says Dr. Thomas Phelan, Ph.D. in the video. "The next thing is you wanna have a calming routine every night. You're going to have to invest a little bit of time in it – maybe 15 or 20 minutes."
The process of bath time, pajama picking, teeth brushing, and settling into bed could easily take up an entire 20-minute block or more, depending on your little one's disposition. While we know parents are busy and bedtime can be a struggle, we'd like to suggest three simple ways to add some creativity, comfort, and quality time into your nightly process!
1. Relaxing, Creative Activities – While some kids are more excitable than others, focusing on a singular activity can often help them calm down – just like adults who choose mindful coloring to relax! Consider picking out a designated bedtime coloring book, activity book, or writing practice that you and your little one can work on each night once bedtime readiness is met.
Coloring or completing an activity is screen- free, but still fun and engaging. It's a task that can be accomplished in a relaxed manner, quietly while alone, or together while talking about your day. Consider putting on a Blissful Bedtime Playlist to relax. To add a personalized touch, download some of our personalized coloring and activity sheets. And as a treat to yourself, we even have a section of personalized coloring books just for adults.
2. Discussing your day – As you settle your little one down in bed, let them talk and empty their head! Even if you spent most of the day together, ask them about their favorite and least favorite parts. Ask what made them feel good or if anything made them feel bad. Once kids start, they often share freely, but sometimes getting started isn't easy.
To get the conversation going, a social-emotional learning series like DJ Corchin's I Feel… can provide helpful starting points for discussing feelings. Even a few minutes of quality time can make you feel more connected and aware of what's going on with your little one. Plus, relieving them of their worries or talking through their stress can help them sleep more soundly.
3. Build a bedtime checklist – If you can't spare a few minutes to chat or color, get involved by making your little one's routine more interactive and incentivized. This type of setup may be ideal for slightly older kids who refuse bedtime stories or aren't keen on talking. Get together and make a list of all the necessary tasks to complete before sleep, explaining exactly what you expect of your little one when bedtime rolls around. Go through them together one by one each night or make sure they know how to do them independently.
Make it so the list can be checked, starred, filled with stickers, or stamped. Each completed task gets something in return, whether its a special incentive or praise and affirmation from you. Being able to see each task completed and checked off gives little one a sense of accomplishment and helps them wind down to sleepy time – and let's you keep track of their bedtime tasks. Download our super simple Bedtime Routine Checklist to use or for inspiration!
BEDTIME BOOKS & STORYTIME
As is the Put Me In The Story way, we have to suggest the go-to classic for bedtime calm and quality time – storytime! Here are some of our favorite bedtime books to share...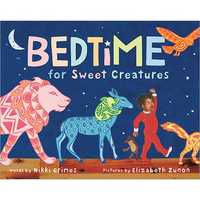 SUGGESTED READING: Bedtime for Sweet Creatures
A bedtime tale for creative kids with wild imaginations.
[Amazon] [Barnes & Noble] [IndieBound] [Sourcebooks]

SUGGESTED READING: Barnyard Bedtime
For animal lovers, future farmers, and silly sound enthusiasts.
[Amazon] [Barnes & Noble] [IndieBound] [Sourcebooks]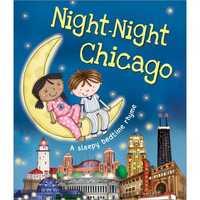 SUGGESTED READING: Night-Night
This book brings a hometown touch to storytime by highlighting familiar sights around your state.
[Find Your State on Amazon] [Find Your State on Barnes & Noble] [Night-Night America on IndieBound] [Find Your State on Sourcebooks]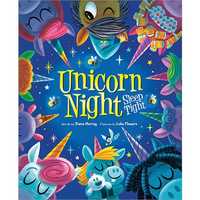 SUGGESTED READING: Unicorn Night
Perfect for adding some magical glitter and fun to bedtime routines.
[Amazon] [Barnes & Noble] [IndieBound] [Sourcebooks]
Sweet dreams,
Your Friends at Put Me In The Story