We already posted our 2021 Bookish Holiday Gift Guide for Kids from our friends at Sourcebooks Kids, but we're pretty partial to gifting personalized books, of course! We've rounded up our classic holiday favorites and picked out a few fun, sentimental, and exciting gifts that we know your little readers will love.
---

---
Add up to two children's names and photos to this interactive story that your curious kids will want to read again and again. At the end of the book, they will find a Present Shaker certificate and pledge to not shake their own gifts this year!
Lovable monster Larry is back and more mischievous than ever in Don't Shake the Present! This time, Larry has a gift that he really wants to open, but he's supposed to wait until Christmas morning. Maybe he can guess what's inside with your child's help! This personalized holiday adventure invites your little one to knock, shake, and shrink Larry's box to try to discover what's inside.
Start a new holiday tradition with Can You Help an Elf?, a hilarious story about saving Christmas in the nick of time. At the back of the book, your little one will find a Christmas To Do List that they can check twice—just like Santa!
Santa and his favorite elf are on a mission to give presents to all the good little boys and girls. The problem? Some kids are more naughty than nice. In this festive adventure, your child helps Santa and his pointy-eared sidekick outsmart the kids who are trying to catch them.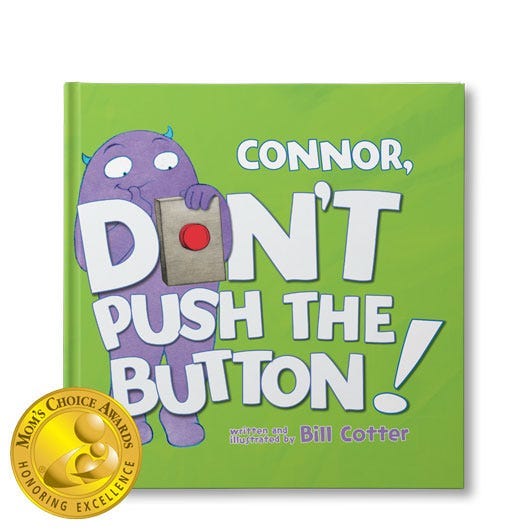 Giggle All the Way Through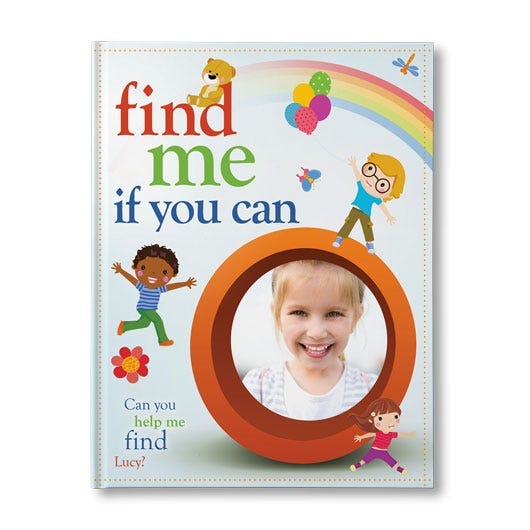 Seek and Find with Familiar Faces
---

---
Inspire your little one in a big way! Kids will love exploring the bright pages of motivation in Sandra Magsamen's adorable book of extraordinary messages.
A life full of adventure needs big dreams. And big dreams need big encouragement. Encourage your child to dream big with this one-of-a-kind personalized story about exploring all that life has to offer! There's always a reason to celebrate life, and all the amazing qualities about your little one. They'll love this keepsake for years to come.
Show your little one the many ways you love them with the help of your friends over on Sesame Street!
There are lots of ways to say "I love you," but it's how you share and show it that matter most! The sweetest book to share every day of the year, I Love You Just Like This! brings parent and child close and cozy together in a special storytime experience to spread some love. Often, always, and time and time again, this personalized book will show your little one how much you love them… just like this!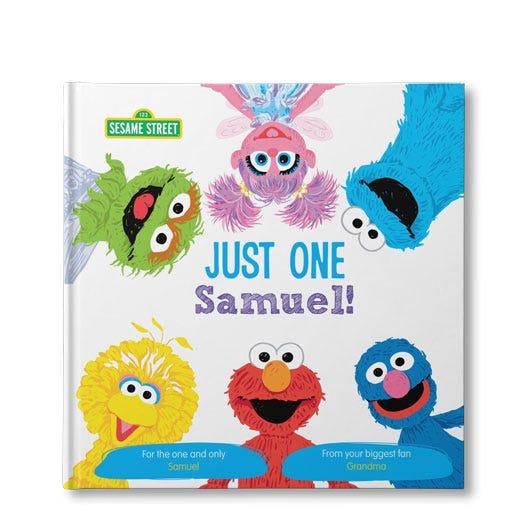 Celebrate How Unique They Are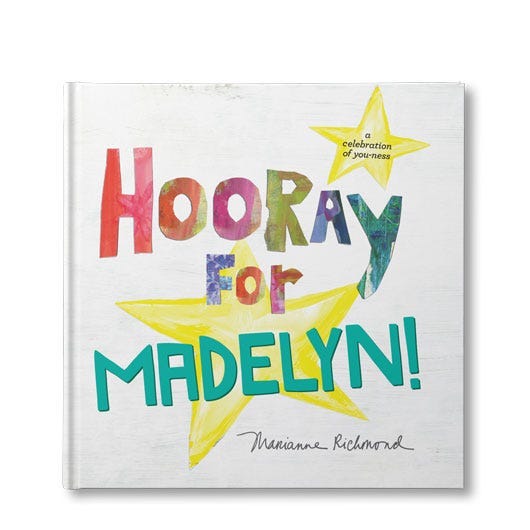 Three Cheers for Being Themselves
---

Put a personalized twist on one of the most classic tales of holiday magic by weaving your child's name throughout this beautifully illustrated 'Twas the Night Before Christmas book!
Let your little one enjoy the familiar, comforting rhyme they hear every Christmastime with their picture and name right there on the page.
A timeless tribute for expressing the joy that your little one brings to your life, starting from their very first moments.
A cozy addition to your bedtime ritual, the poetic text and richly illustrated pictures convey to your child just how loved they are. More than a story, it introduces your child to the magic of the world around them, too.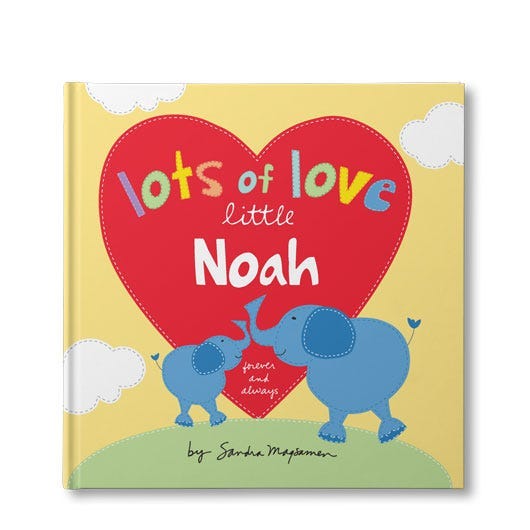 Shower Them with Love and Affection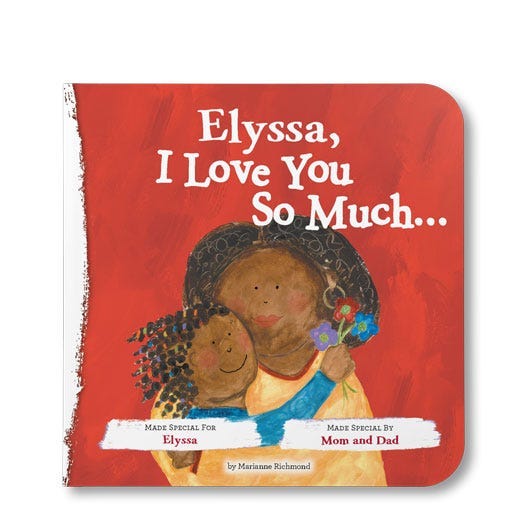 Let Them Know You Love Them All Ways, Every Day
---

---
Sweetly illustrated, this book speaks straight to your heart, illuminating the tender balance between letting your child grow up and savoring the beauty of right now.
Every parent has experienced the powerful emotions of watching their child grow up while wanting to hold onto each moment just a little longer. Now this bestselling book can be personalized to express those heartwarming feelings for your child to hold forever.
Introduce your child to loved ones near and far with Welcome to Your Family! Part keepsake, part personalized story, this book has space for up to six photos and names, plus a dedication message. The perfect gift for new parents and babies.
Teach your little one to recognize friendly faces and stay connected to relatives across the miles. As you flip through the pages together, your child will not only put faces to names, they will also discover what it means to be a family. Kids and grownups will love Sandra Magsamen's sweet messages and adorable illustrations.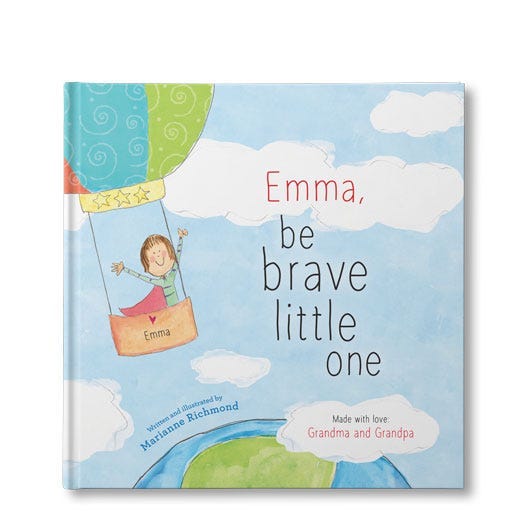 Encourage Dreaming and Discovery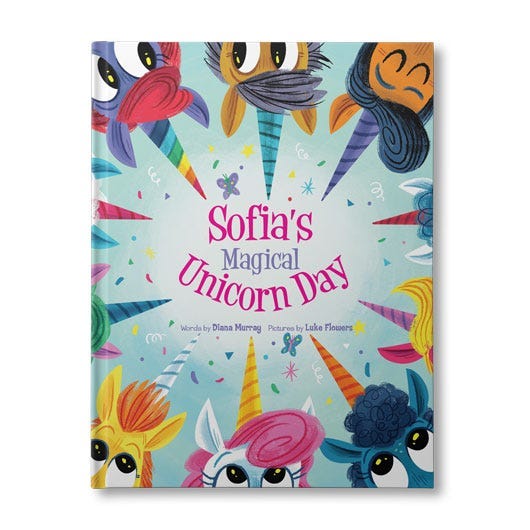 Celebrate a Day Full of Glitter and Fun
---