This past year of distance and uncertainty has shaped our connections with loved ones in ways we never could have anticipated. At Put Me In The Story, we always turn to books for comfort when times are tough. For this National Grandparents Day, we've put together a list of ideas, and accompanying books from our friends at Sourcebooks Kids, for celebrating this important holiday together - no matter where you are.
COOKING UP MEMORIES
After a while, a regular video call can lose its fun, but there are exciting things that can be done! If you're missing family dinners gathered around the table or cooking up memories in the kitchen, recreating the experience at a distance is always an option.
1. Create Your Own Cooking Tutorial - Pick a favorite meal or snack to share (try a new recipe if you dare!), gather what you need, and turn your cell phone into a live feed! Send recipes and ingredient lists ahead of time to your family so they can follow along with you. Even if grandkids can't follow in real time, you can always record and send for them to recreate later. Make sure you swap pictures of the final product!
2. Make a Menu - Come together, call, or text with a list of favorite foods and plan family meals together! Talk about what recipes you've tried before or what new foods you'd like to explore. What would you make if you could get together physically? Get creative and try something new or decide on a menu that's tried and true. Even if you can't come together, you can share the same meals, bonding over what you enjoyed or which new foods you'll likely avoid!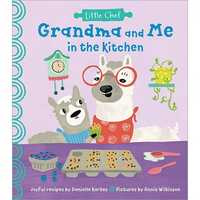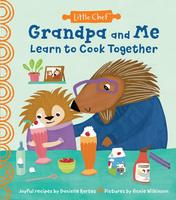 COLOR & CREATE
One of the best parts about visiting grandparents is all the fun activities and games! Even if you aren't able to craft side-by-side all day, there's still plenty of ways to create and play.
1. Mystery Drawing - Gather paper, pencils, crayons, or any drawing utensils you have handy. Take turns drawing, giving clues, and guessing what the other person created. You can get as creative or simple as you want. This could even be done via texting if video isn't available! For more structure, establish categories that grandkids can choose from: fruits, foods, sports, and more, making their guessing a little easier to narrow down.
2. Hangman - A simple piece of paper and pencil can provide hours of fun with this classic game. For anyone unfamiliar, this super short video breaks down the rules.
3. Download and Color - Sometimes sitting comfortably together while you color is a perfect way to spend your day. You may already have coloring pages or activity books to use, but there are also hundreds of free downloads online! Crayola has hundreds of amazing downloadables with characters and scenes everyone will love. If you're looking for a slightly more personalized activity, make sure to download a FREE personalized color page from Put Me In The Story Learning!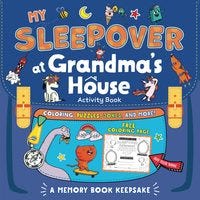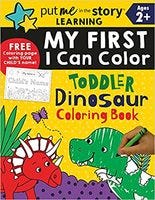 ESTABLISH TRADITIONS
Even at a distance, there are some activities that are tried and true when looking for something meaningful to do. Most families are used to traditions or schedules they've created with each other, always having an event or activity to look forward to - and you still can! Try one of these fun activities for Grandparents Day and keep them going any time you need to connect.
1. Movie Night - Take turns picking titles you want to share, or even invest in a new series that everyone can enjoy together.
2. Bedtime Readings - It's not quite the same as snuggling up tight at night for a good cuddle, but books can bridge the distance easily! You can video chat to show the pages as you read or even mail a copy of any books they might need. If your grandkid is old enough, mix it up and let them read to you!
3. Nature Exploration - If you're close enough to take socially-distanced walks, that's great, but getting outside for a nature date can be done across the globe, too! Set a time every month, week, or day, when you venture outside for play. Video chat or simply share images of the things you find as you go.
4. Writing Letters - For grandkids who can write, this activity serves not only to connect with grandparents, but also sneaks in some writing practice! While we're used to digital communication, writing letters allows for physical keepsakes everyone can cherish.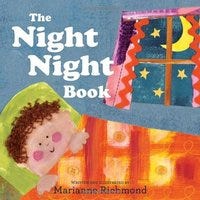 Though National Grandparents Day comes once a year, every day should be a celebration of the family we hold dear, and we hope these fun ideas help you keep each other near. The most important thing to remember is this: even though you seem far apart, it's only in distance, and never at heart.
With lots of love,
Your Friends at Put Me in the Story