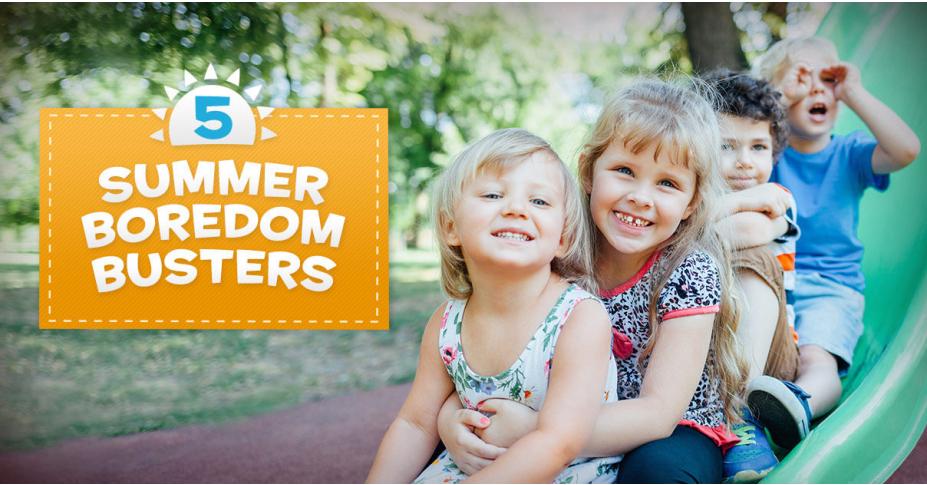 5 Summer Boredom Busters
No class, no clubs, no homework…summer vacation gives kids a lot of hours to fill! Take a break from the park or pool and try one of these low-cost, super-fun activities instead!
1) Go on a zoo scavenger hunt
Lions and tigers and bears—oh my! How many different animals can your child find at the zoo? This free downloadable checklist from Hip Homeschool Moms challenges kids to identify animals, habitats, and even behavior. For younger kids, try this visual checklist from M is for Monster. It's a cute, quick alternative that's perfect for a short trip.
P.S. If your little one can't get enough of cool creatures, they'll love these personalized National Geographic books!
2) Learn about Native American culture
Find out more about the tribes that used to inhabit your area, then make some Native American-inspired crafts. These paper plate dream catchers from Red Ted Art are great for youngsters, while this upcycled rain stick craft from National School Supply is ideal for a rainy day.
3) Take advantage of free museum days
Museums across the U.S. offer free admission all year long. Whether you're opting for a "staycation" or hitting the road this summer, fit in a trip to a world-class museum. Browse this list of free-to-see museums and start planning!
P.S. Teach your children about the amazing men and women in world history with a personalized copy of My Name Is Not Alexander or Isabella: Girl In Charge!
4) Explore outer space (with your feet on the ground)
There's a whole universe out there to discover! If you live in the city, sometimes it's tough to see the stars at night. With this Constellation Projector from playgroundparkbench, you can do some stargazing inside your own home.
Summer is full of sunny days—use one of them to make out-of-this-world nachos with this DIY Solar Oven from Mamaguru!
P.S. Learn more about the planets, stars, comets, and more with National Geographic Little Kids Book of Space!
5) Take a tour of your hometown
You might be surprised by the history you can find in your own neighborhood! Most towns have monuments, statues, or plaques that people walk past every day. Learn the story behind those markers and take your children on a tour. Not sure where to look for more information? Check out this catalog of museums and historic sites, reach out to your local historical society, or stop at the library for help!