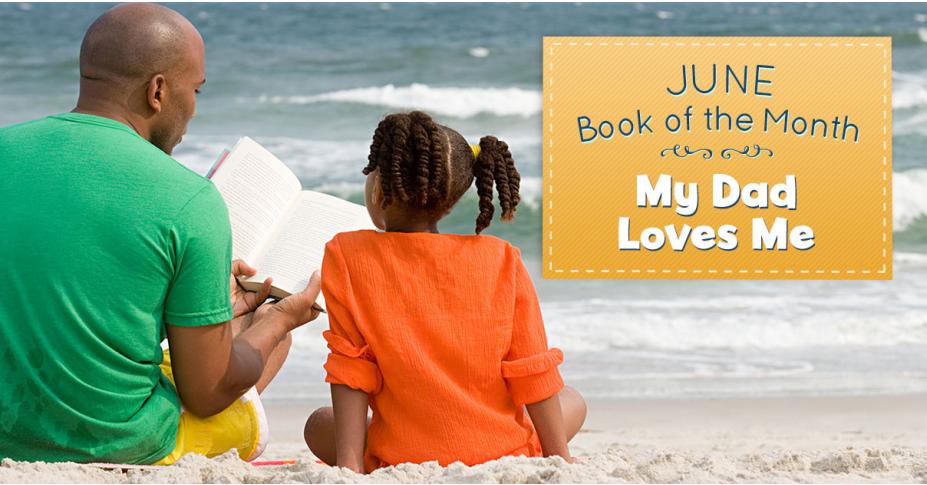 In honor of Father's Day, our June book of the month is… My Dad Loves Me! by Marianne Richmond. Add a homemade craft and a free downloadable card to make the perfect gift for Dad! Giving a child their first book is an exciting occasion! Whether you're a parent, aunt, uncle, grandparent, or friend, the first book you give to a child will be a book that stays on their shelf for a lifetime!
Start your little one's first library off with a mix of classic picture books, bedtime books, and books with some of your favorite characters.
The first laugh, the first word, the first step—a baby's life is bursting with extraordinary first moments.
If you're an expecting mother, or know someone who's expecting, there are so many magnificent milestones you can look forward to witnessing and celebrating. Reading, singing, and talking to your baby are a few important inspirations to help mold a bright child. That's why we encourage you to get excited about your baby's first book now!
---
How will you ever choose your baby's first book?
A baby's first book will remain a treasured family keepsake for generations to come, so whether you're gifting this book for an expecting parent or purchasing for your own little one, choose with care.
We recommend a book that speaks to your child directly, that illustrates how much they are loved, that shows them they are one of a kind and that they are perfect just the way they are. A book that tells them: You are the one and only ever you (from Nancy Tillman's On the Night You Were Born).
If this message speaks to you, check out the personalized version of On the Night You Were Born by Nancy Tillman. This timeless classic is a loving ode to the uniqueness of each child—and the newest addition to Put Me In The Story's collection.
Even more important than choosing the perfect baby book to be your child's first is the bond between parent and child. How will you help nurture that bond?
---
5 Ways to Bond with Your Baby
• Read often. Help influence your child's love and appreciation for reading by starting early. Even if your baby seems restless or uninterested when you read to him or her, keep at it. Books, language, and communication are essential in a baby's upbringing, and should be incorporated into your routines every day. The growth of a healthy imagination, a lifelong love of reading, and an introduction to sound, language, and communication are just a few of the many benefits.
• Fill your library with picture books. Seek out picture books with contrasting images in black and white or primary colors (like red and blue). If your baby shows interest in the book or pictures—this could be anything from a murmur to a stare—let him explore the pages! Even if it means things get a little messy.
• Keep your baby away from electronics. Try to minimize your baby's time around television, tablets, computers, etc. as much as possible. The best form of connection is through the loving faces of his or her family and friends. This means you may have to limit your email and television time while your baby is up and about!
• Sing to your baby or play music. Incorporate nursery rhymes into your day. If you don't think you have the best singing voice, this is a great way to practice without any embarrassing repercussions. If you start early, your child will grow up to love and feel comforted by your singing voice. You can always try nursery rhyme recordings or albums if that suits your style better.
• Start the bedtime story tradition early. By early, we mean even if your child is still inside your belly. If you have a newborn baby, sharing a bedtime story is a special way to connect before your precious little one closes his or her eyes. Just by hearing the sound and softness of your voice and feeling the warmth of your body, your baby is starting to recognize your presence through language and movement.
Bonding with your baby is going to come naturally, but it's always enlightening to learn a few simple ways to help cultivate and deepen that bond even more.
*These tips were inspired by Reading with Babies, Toddlers & Twos. Pick up the book to learn more ways to bond with your little one through books.


Nancy Tillman's On the Night You Were Born
Because there had never been anyone like you…ever in the world. Nancy Tillman's bestselling children's book is a gift to be given to every child when he or she is born.

In the beautifully illustrated pages of this book, the world will stand still to observe and celebrate the wondrous miracle of a baby's birth. New parents will love sharing this treasure of a book with their child, while older children will love to hear about how fantastic they are.