Unicorn Day is one of our favorite holidays. Rainbow manes fluttering, sparkly glitter flying, and happy hooves prancing playfully, what's not to love? We've rounded up the best ways to celebrate this magical date, so get ready for a glimmering good time!
1. GET CRAFTY AND CREATIVE
Grab that glitter and go find the glue, when it comes to great crafts, we've got TWO fun kits for you! Our friends at Sourcebooks Kids have created special activity kits that are bursting with great game ideas and crafts to get creative ideas flowing.
Unicorn Day Activity Kit includes:
Pin the Horn on the Unicorn Game, Make a Unicorn Puppet Craft, Unicorn Horn Crown Templates, and more.
How to Catch a Unicorn Activity Kit includes:
Unicorn Mask Craft, Unicorn Maze Game, a zoo matching activity, and more!
2. SNUGGLE UP FOR VIRTUAL STORYTIME
Even if you don't own a unicorn book, or you can't find yours any place you look, there are plenty of fun online storytime videos to enjoy.
We always recommend watching videos ahead of time to make sure they're appropriate for your little one – and we suggest starting with illustrator Luke Flowers reading Unicorn Day, and giving a unicorn doodle tutorial!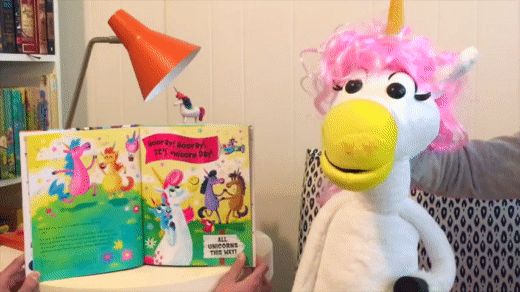 3. READ A UNICORN BOOK TOGETHER
We might be a bit biased, but we believe there's no better way to celebrate any holiday than with a good book! Check out our top 4 unicorn book suggestions below to dive into magical stories full of color and fun.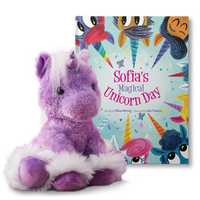 Your Magical Unicorn Day
Put your little one into the story for the most Magical Unicorn Day ever.
Personalize this adorable story with a name, photo, and enchanting dedication message to your unique-corn. Let them know they have the magic to make everyone feel special and included!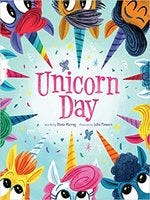 Unicorn Day
Hooray! Hooray! It's Unicorn Day and the most important rule is to have fun, fun, FUN. But when an impostor is revealed, the party comes to a screeching halt...
This story full of sunshine and rainbows reminds everyone the importance of glitter, fun, and friendship for everyone.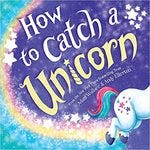 How to Catch a Unicorn
The How to Catch Club Kids are making some crafty creature capturing contraptions, but when things go wrong time and time again, you'll find yourself in tears of laughter!
Grab How to Catch a Unicorn for lots of laughs and creativity.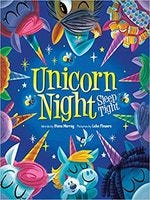 Unicorn Night
Coming Soon!
Trying to get your little unicorn settled down in the hay after a long day of play? Come right this way and preorder Unicorn Night!
This unicorn book's sleepy fun is just right for bedtime cuddles and winding down.
Whether you celebrate virtually or share snacks and DIY supplies gathered around the table, always remember that the number one rule of Unicorn Day is to have fun together!
Have a magical Unicorn Day,
Your Friends at Put Me in the Story