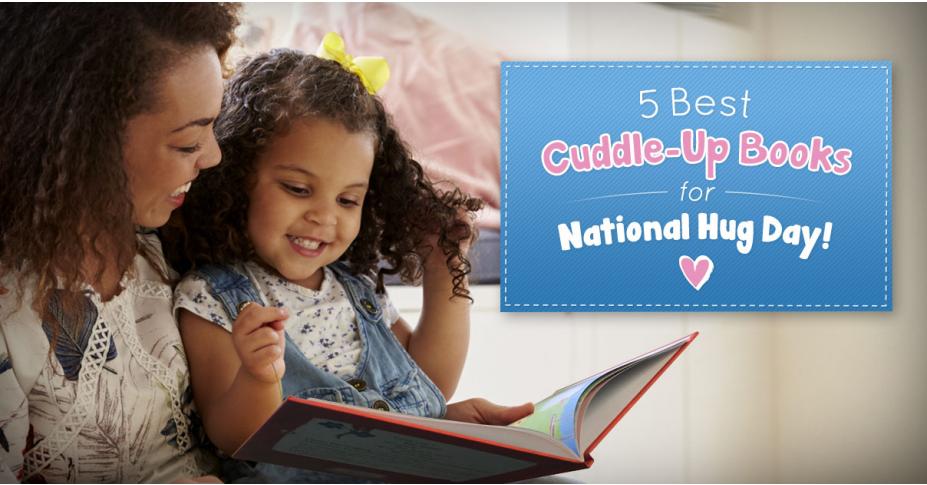 5 Best Cuddle-Up Books For National Hug Day!
In honor of National Hug Day, we're assembling our very best books to share a cuddle and a story with your child! Don't miss our conversation questions & prompts to share with your child for a nice conversation about love and affection for this snuggly holiday.
1) I Love You So… / I Love You So Much
These books are the perfect way to how your child that no matter what happens, you will always love them. Show them what I love you really means with this book and a warm hug!
2) Love Is All Around The World
Teach your child that no matter where they go, love surrounds them just like the arms of a hug. Whether they're in the classroom, on the playground, or at home this book will help them see the love that is always around them.
3) My Mom Loves Me / My Dad Loves Me
Act along with the animal pairs on each page for a fun way to show the many ways that you show your love for your child!
A New York Times bestseller and customer favorite, this flip book tells the story of your love from the perspective of both parent and child!
5) I Ruff You
Sweet rhymes describing the heartfelt relationship between parent & child makes this book so special to read together!
National Hug Day post-reading discussion:
When a friend or family member is sad, what can you do to help them?
What makes hugs so great?
Tell me about a time that getting a hug made you feel better.
If your hug could talk, what would it say?
Share a photo of your hug-filled story time on social with the hashtag #putmeinthestory for a chance to be featured on our social media pages! @putmeinthestory on Facebook, Twitter, Instagram, and Pinterest.