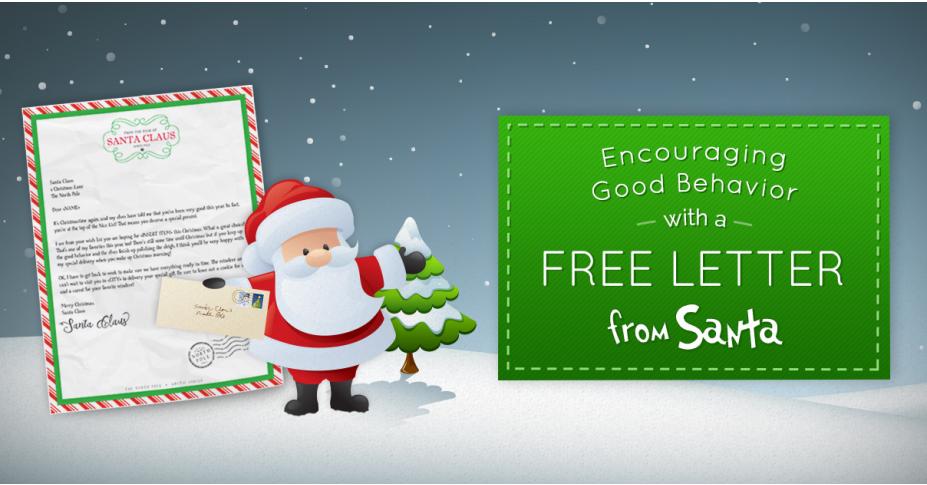 Encourage Good Behavior with a Free Letter from Santa!
He's making a list,
Checking it twice,
Gonna find out who's naughty and nice!
Santa Claus is coming to town!
Most of us have said the words, "Remember, Santa's watching" to encourage our kids to behave. But how can we help our children form the habits of being kind and polite that will last beyond this holiday season? We've got some ideas below!
Don't miss our free download of a personalized letter from Santa to help start this kindness project off!
Kick-start your good behavior habits by…
1) Creating a daily kindness chart
Everyone's heard of this system. Your kid behaves that day, they get a star on their chart! But as it is the holidays, why not try something fun and festive like an advent/Christmas countdown calendar to motivate their good behavior? Each day will offer a yummy surprise for your little one's kind actions!
2) Working together as a family
Holiday isn't just about getting the kids to behave, it's the season of giving! Come up with ideas as a family on ways you can show kindness, gratitude, charity, and love this holiday season. Create a checklist of all your ideas and try to accomplish one a day!
Some of our favorite ideas:
• Spend time together as a family – read a book, bake cookies, you name it!
• Volunteer your time – ring the bell, serve meals at a soup kitchen, donate to a charity, etc.
• Give the gift of cheer – carol for your neighbors, give someone a hug, send a holiday card… the list goes on!
3) Talking to them about being kind every day of the year
Yes, Santa is watching, but how do your kids act when no one is watching. The holiday season is a great time to have a chat with your kids about the importance of being kind, empathetic, and helpful every day of the year.
Prepare yourself with a personalized letter from Santa to get the conversation started!