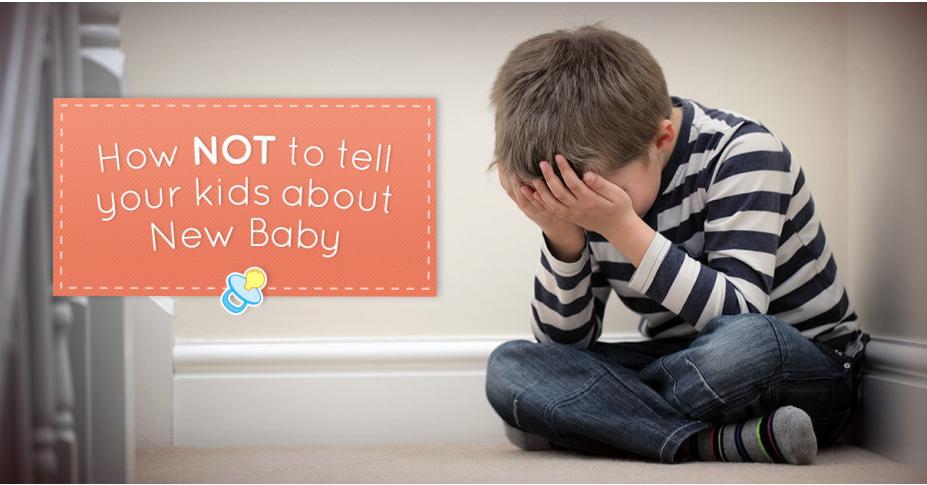 How NOT to tell your kids about new baby!
Congratulations, you're expecting another child!
This is an incredibly exciting time as your family continues to grow. Friends and family are sending their congratulations…but what about your kids?
Telling your child that there's a new baby on the way can be an interesting experience for parents!
Some kids may find it "exasperating" like this young man…
While others may be a little disappointed with the news…

We don't want you to experience a meltdown or a lecture from your children, so our beloved author Marianne Richmond has created a book that can help get your little one so excited for the new arrival!
You're a Big Brother and You're a Big Sister are heartwarming stories about the joy a new baby brings. Your child may not know how to feel about a new sibling at first—after all, a baby means changes for the whole family. Marianne Richmond's sweet rhyming text and adorable illustrations will show your little one how these changes will help them learn and grow.
You're a wonderful helper,
and new diaper bringer.
Toe tickler, nose kisser
And lullaby singer Some of our friends on Facebook shared what it was like when they told their little one's that there was a baby on the way. Here's some of our favorites:

"When I had gotten pregnant with my youngest who is now 2, my kids were fine with it I had no problems. But my son who had just turned 3 at the time wanted a brother because he has 2 older sisters. I took him with me to my ultrasound and when they told us it was a girl he dropped to the floor and wouldn't get up lol. After talking about it to him a few times he was excited again and thank goodness loves his little sister!" —Missy P.
"We told him there was a baby in mommy's belly. He got super excited jumping up and down. Then all of sudden he stopped and started crying. My husband and I could not figure it out and asked him. He finally with tears told me that he was scared for me because I would have to stay at the hospital and he wanted to be there with me. Now that baby brother is here he loves him." —Kelsey S.
"Just told my 4-year-old Alayna we are expecting... her face says it all." —Kasey K. "Mine asked did I eat 'em, cause of my belly!" —Naima R.
"They were excited! The boys are 12 and 5, and when we asked our 12 yo if he wanted a brother or sister. He said, 'A sister. Maybe she won't be as annoying as him.'" —Staci A.
"Just a blank stare. For what seemed like an hour." —Heather J.

"My step daughter just announced to her son he was going to be a big brother! He was full of... Worries... Afraid that all these years he became a sissy for being the only boy. So he told Grandpa and I.. Grandpa, I need to man up. Teach me to be a man in case my sister needs my help. Is was very heart warming and emotional all at the same time. Over the last few months he has learned to breath out his anger, talk threw his issues, and is willing to put things away so the baby sister can't get a hold anything.. The baby will be here in September. It's a wonderful feeling to see an only child grow up so fast and ready to be the big brother!" —Miller T.