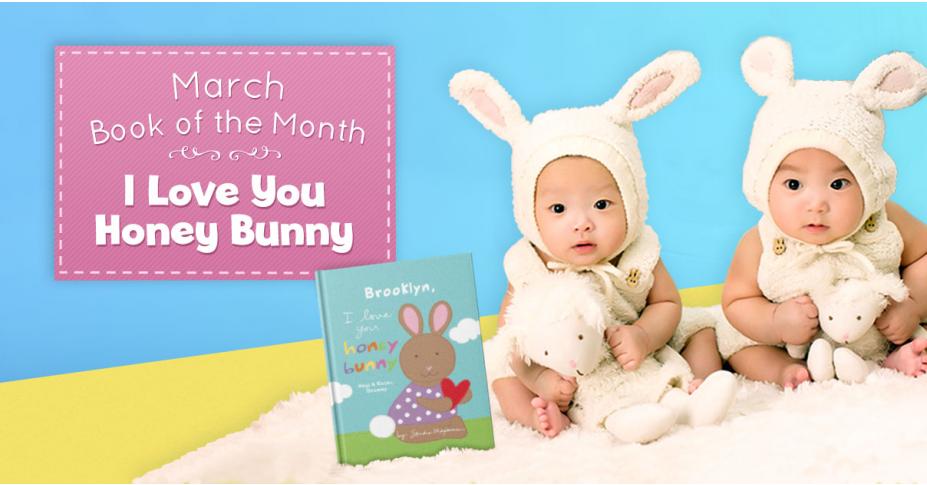 March Book of the Month: I Love You Honey Bunny!
Spring is officially just a few short days away! We can't wait for it to finally arrive with its warm breezes, blooming flowers, and playful little bunnies!
To celebrate springtime, March's book of the month is… I Love You Honey Bunny! This fun and heartfelt story from author Sandra Magsamen helps you remind your little one just how much you love and cherish them.
This book is filled with springtime scenes, from flowers and bumblebees to sunshine and starlight. Welcome the new season and let your child know how they fill the world with love!
Cuddle up close to read this story and enjoy something sweet together, like this yummy Spring Bunny Chow:
SPRING BUNNY CHOW RECIPE:
(Recipe from Typically Simple)
Ingredients:
8 cups of Rice Chex
12 oz white chocolate chips
1 cup powdered sugar
Butterscotch pudding mix (optional)
Pastel M&M's
Directions:
Melt the white chocolate chips.
In a large bowl, combine the melted chocolate and Chex. Mix well.
Put the powdered sugar in a large zip bag, add the Chex, and shake until coated.
Optional: add a few spoonfuls of butterscotch pudding mix to the powdered sugar.
Once cool, mix in pastel M&M's.
Store in an airtight container.