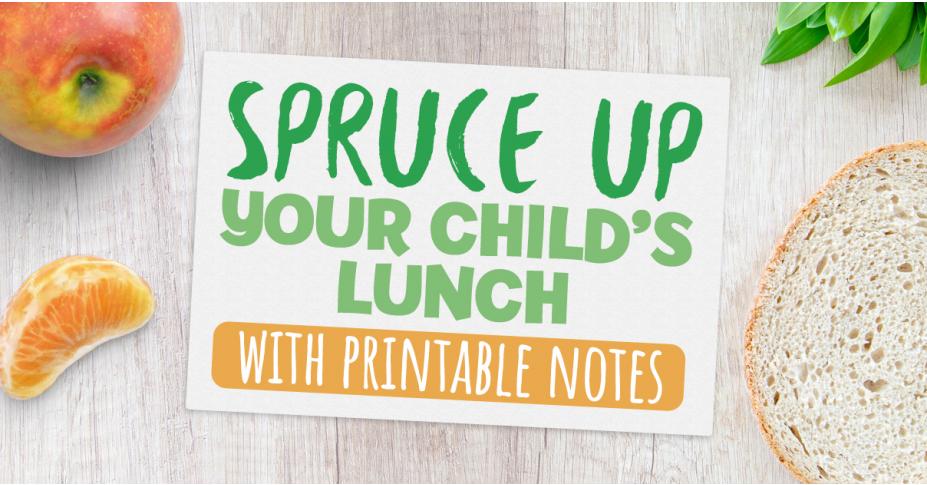 Spruce Up Your Child's Lunch with Our Downloadable Notes!
Summer is almost over!

Can you believe that? Summer always goes by so fast and before you know, you are packing lunches and checking homework for your kids. As the new school year begins, you should think about setting aside special time each day for you and your child to read. Even if you only read for 15 or 20 minutes a day, you are encouraging your child to become a lifelong reader.
---
The best times to read with your child:
• Before bedtime
• During breakfast and dinner
• Riding in the car (your child can read to you)

Fit reading into daily activities:
• Your child can read to you, while you do the dishes
• Read from the morning newspaper over juice and coffee
• Read street signs while driving in the car
• Lunchtime notes (download your free, printable notes below)

You can also show your child reading is fun by doing some reading of your own. Read a magazine, an ebook, or even the newspaper – the more your child sees family members reading for pleasure, the more he or she will want do do so as well.
TIP: Make a fun game out of your child "catching you reading." Create "I caught you reading!" cards and hand them out every time a family member is seen reading. At the end of the week hold a drawing for someone to win a prize.
Spruce up your child's lunch
If you pack a lunch for your child, slip in a little note letting them know how much you love them or give them a laugh with a quick knock-knock joke. No matter what you decide to write, your note encourages your child to read everywhere. They will begin to look forward to reading your notes each day! Click here to download a full-size version for printing!